Solving today's complex issues will require a multidisciplinary approach.
The Robert Hung Ngai Ho '56 Mind, Brain, and Behavior Initiative (MBBI) will serve as an intellectual bridge that spans our liberal arts curriculum and brings our outstanding faculty and students together in innovative ways. 
Study the behavioral genetics of anxiety. Explore the effects of gene editing in neurological development. Learn about how social biases influence our behavior.
By sparking conversations and fostering collaboration, we can create new avenues of research and discovery that addresses the most urgent and exciting challenges of our time.
Interdisciplinary Scholarship in an Ideal Setting
The Ho Mind, Brain, and Behavior Initiative builds on more than 200 years of excellence in teaching and research in natural and social sciences and the humanities. To be housed in a new east wing of Olin Hall, the Robert H.N. Ho Mind, Brain, and Behavior Center will create an environment that enables faculty and staff to cross disciplinary bridges that will help unlock the mysteries of the mind, enliven our intellectual and social community, energize our broader culture of inquiry, and move Colgate to the forefront of discovery for the next century to come.
With up to 22% of each graduating class majoring in biology, neuroscience, and psychological science, Olin Hall houses hundreds of students and faculty engaged in study, teaching, and research in fields encompassed by MBBI.
The new Robert H.N. Ho Mind, Brain, and Behavior Center will create the potential for future growth and promote the interdisciplinary collaboration that MBBI seeks to cultivate across academic areas at the university. 
Undergraduates will have unmatched access to research experiences and study with faculty in lab settings that not only distinguishes the University from its peers – but enables interdisciplinary scholarship and teaching.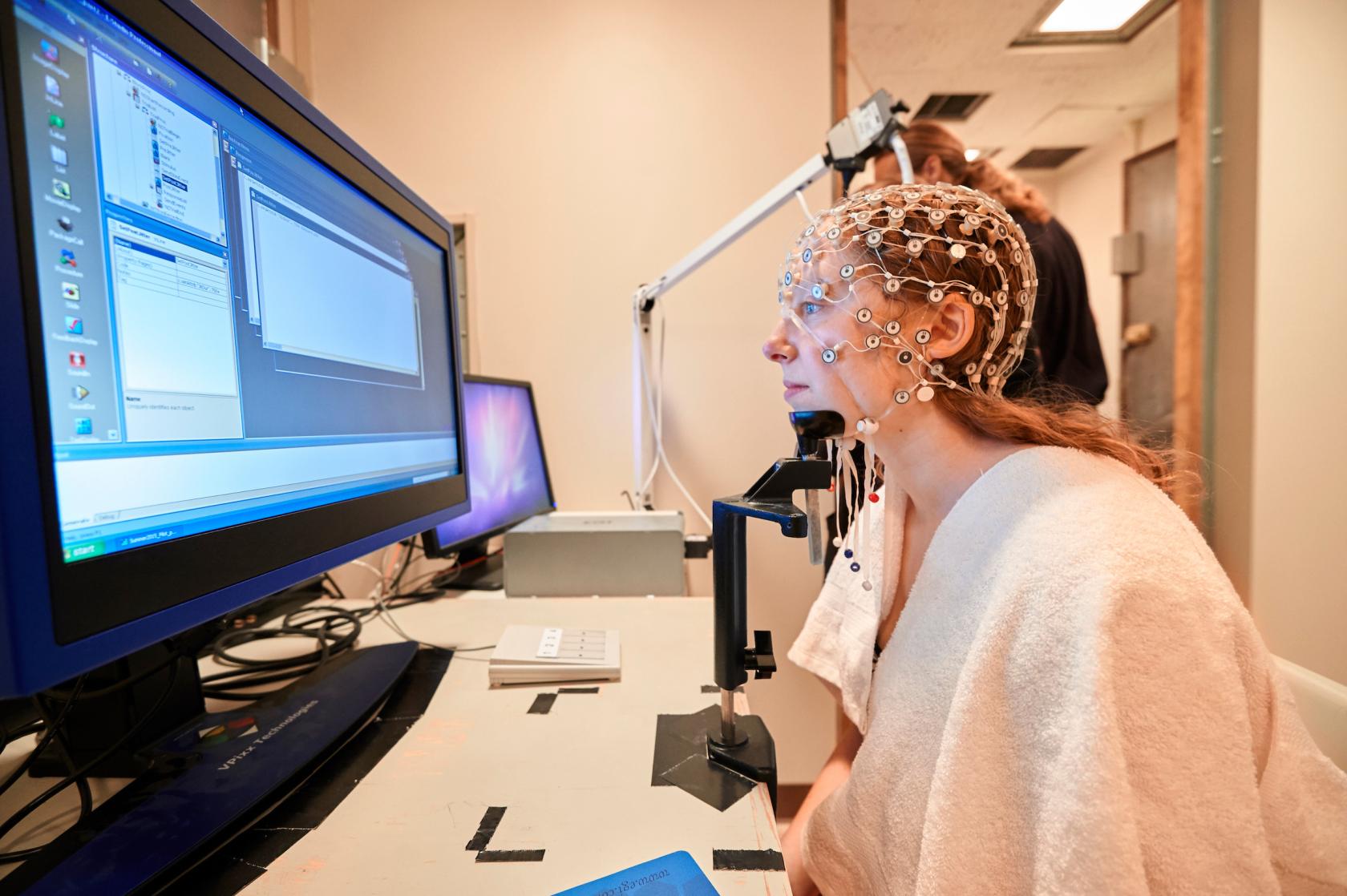 Academic areas included in Ho MBBI:
psychological and brain sciences

neuroscience

biology

philosophy

linguistics and language programs

computer science

economics and political science
The Ho Mind, Brain, and Behavior Center will include:
A multi-story atrium to create a more welcoming entrance and better integrate Olin Hall to the surrounding environs

Forward-thinking design to promote collaboration, transparency, and innovation

Larger labs with state-of-the-art equipment

Renovated offices and classrooms

Mechanical and environmental upgrades
Many of our graduates in the sciences attend top graduate programs or are recruited to leading biotech companies. These institutions are so impressed with the training, motivation, and resilience of our Colgate students that they frequently reach out to faculty requesting additional talented students for their programs.
Interdisciplinary Intention
Increased Reach and Reputation

We will highlight our existing strengths while facilitating innovative and transdisciplinary collaboration in scholarship, teaching, and learning.

Enhanced Student Experience

We will impact hundreds of students every year, with increased opportunities for student-faculty research and enhanced curricular opportunities.

Attraction of Outstanding Students

Admissions have identified an increased interest in studying neuroscience, brain, and psychological sciences, and we aim to draw more of these bright, driven students.

Attraction of Outstanding Faculty

We will continue to attract and retain the best teacher-scholars, bringing enriched opportunities for scholarly achievements and transformative experiences.