Residential life at Colgate shapes students' education and experiences.
The Residential Commons system further integrates living and learning at the University. Our vision is grounded in the desire for every student to have a strong foundational community from day one. In their commons, they experience tradition, build class unity, and cultivate an affinity for Colgate.
We now seek to develop a fifth Residential Commons to fully develop this system. The fifth commons will bring order to an existing array of residence halls and replace housing stock of lower quality, including Gate House and 113 Broad Street.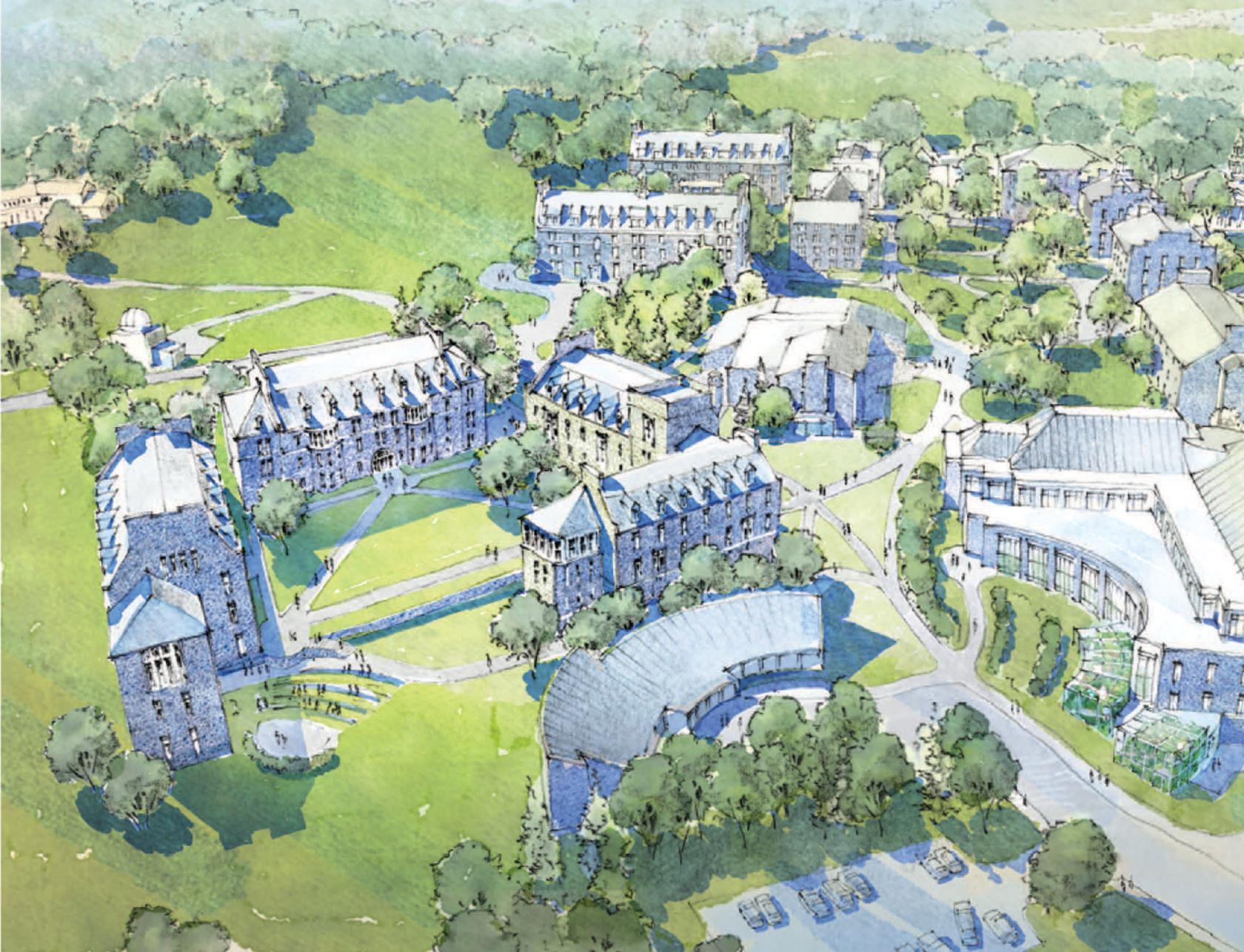 A New Home Away From Home
The New Commons
The new Residential Commons will include as many as three residence halls and a much-needed mailroom/social space. It will feature striking views of the north valley and serve as the northern beacon for the upper campus — a counterpoint to the heights of Memorial Chapel and the quadrangle created by Burke, Pinchin and Andrews halls.
New Residence Halls
Fox Hall, a new residence hall generously gifted in 2021 by trustee emeritus Robert Fox '59, GP'23,'25, will anchor the Fifth Residential Commons.
The second of these residence halls will face toward campus and feature an arch and tower that lead into the central courtyard created by the buildings.
All buildings of the Fifth Residential Commons will be designed using materials and architectural elements reflective of other buildings across campus. They will enhance Colgate's beauty, improve the quality of student residences, promote equity among housing options, and help create a campus culture of community, ritual, and pride.
Fox Hall and the Fifth Residential Commons demonstrate the University's long-term commitment to create a comprehensive, inclusive residential program, stretching from the residential quadrangle at the top of the Hill to Broad Street and Lower Campus.