As Colgate's 2022–23 fiscal year end approached in June, Assistant Dean for Administrative Advising Doug Chiarello '98 didn't just want to support financial aid — he wanted to encourage others to do the same. With guidance from Colgate's advancement staff, Chiarello issued a challenge: Anytime someone from the Classes of 2013 through 2022 established an automatically renewing recurring gift of any amount before June 30, 2023, Chiarello pledged an additional $250 in support of financial aid, up to $25,000.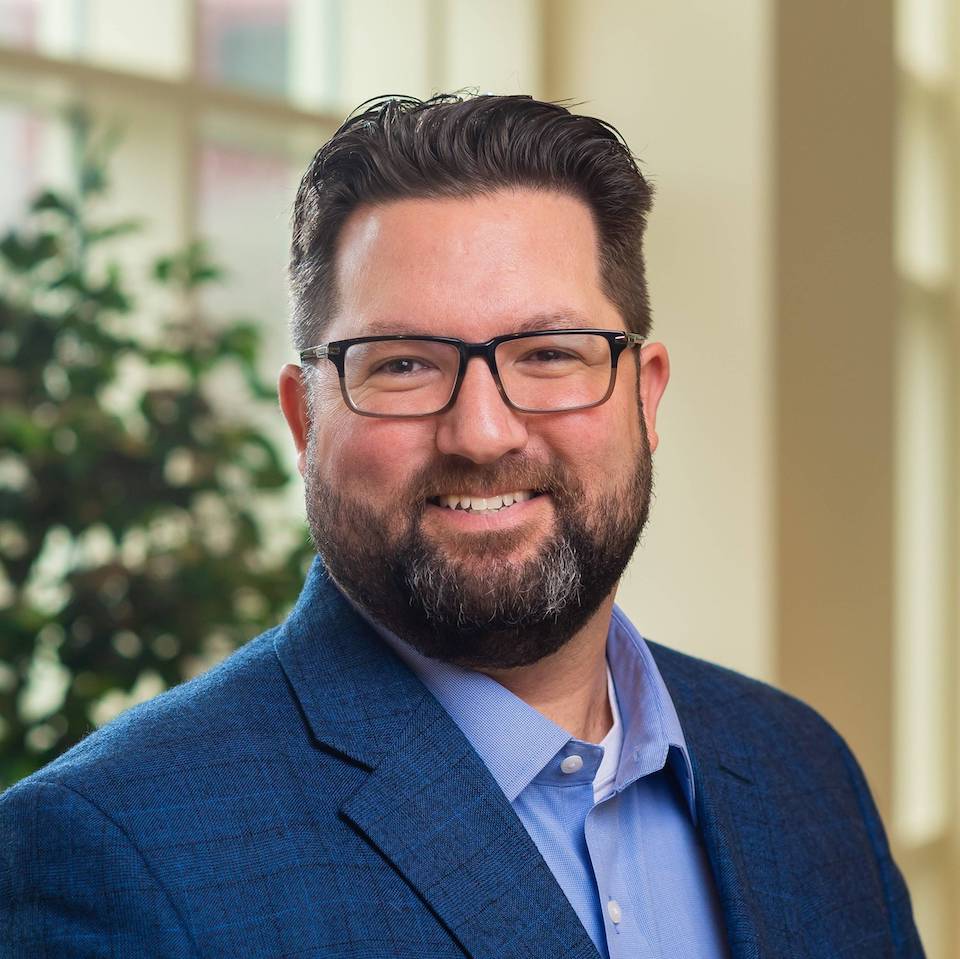 We talked with Chiarello about his Colgate roots, his hopes for Colgate's future, and the deeply personal reasons he chooses to direct his philanthropy to financial aid:
Why is it important for you, personally, to support Colgate?
This campus and community shaped me into the person I am today and, as a loyal alumnus and a devoted employee for the last 25 years, I have had a front-row seat to watch us continue to make positive strides forward as an institution. We are a different — and far better — university than the one I entered back in the fall of 1994, and the Third-Century Plan is designed to make sure that we continue to evolve, improve, and progress to our full potential.
What areas of the University are you most passionate about supporting?
While there are many (athletics, student life, general support for our phenomenal faculty and staff), if I had to select just one it would be financial aid. Having worked in our Office of Admission in the early 2000s, I know how important it is to have the resources to yield and support our most talented applicants, and granting access and an opportunity to join this incredible institution will always be a significant hurdle for families because of the significant cost of higher education. So many of the outstanding students that I currently advise and work with as an administrative dean are here because of our generous financial aid offerings through the Colgate Commitment, and I want to do everything that I can to make sure that Colgate continues to attract and produce the talented future leaders that our world desperately needs, regardless of their socioeconomic background. My wife [Associate Vice President for Advancement Administration and Strategic Talent Management Thirza Morreale] and I recently created an endowed scholarship fund at Colgate in memory of my parents that will become active and have its first recipient in the 2023–24 academic year.
Why did you choose Colgate over other philanthropic priorities?
There are so many important causes and organizations in the world that need our support, and I would never encourage anyone to stop directing their support elsewhere and to only give to Colgate. However, this is a special community. Every colleague that I have ever worked with at Colgate has been tireless, giving and giving on a daily basis through their work for this institution. Despite the long hours, hard work, and daily grind, it has been important for me to reflect on and remember that I am also "given" so much on a daily basis as part of the campus community. The benefits I've received from raising a family and children here — with our "city on a hill" looking down on us in the valley, watching students compete against some of the best collegiate teams in the country on the ice or fields, the speakers, events, and concerts that we all benefit from attending, the intellectual conversations and the friendships we have developed with our peers and colleagues, and perhaps nothing more powerful than the smiles I can see on the faces of the students from around the world that I pass on the quad or in the village on a daily basis — those are all reasons why I give back in support of the Third-Century Plan.