Pursuing excellence in every field and every arena.
The Reid Athletic Center stands at the heart of Colgate's varsity athletics program, housing Cotterell Court, the former Starr Rink, the Chun Academic Services Center, the Geyer-Campbell Sports Medicine Center, locker rooms, and coaches' and administrative offices.
Over the years, it has played host to Patriot League championships, NCAA Tournament games, and other large-scale universitywide events.
Our shared experiences within its walls have helped foster school spirit by bringing students, faculty, and staff together while encouraging support from the larger New York State community.
For our student-athletes, Reid serves as a home away from home, another form of a classroom on our campus. Athletics is a pathway to higher education for many students, and participation helps student-athletes develop leadership, teamwork, responsibility, and a commitment to personal excellence.
 
A Campus Landmark, Reimagined
Reid Athletic Center was built in 1959 and designed for a student body of just 1,500 men. Decades have passed, and Reid is now in need of renovations to meet the physical, technological, and aesthetic standards necessary to support a modern, competitive, Division I athletics program.
Located at the southern gateway to campus, a reimagined Reid will provide state-of-the-art facilities and a dynamic gameday atmosphere for Colgate's student-athletes while welcoming families, students, alumni, and fans to the University.
Reid Athletic Center renovations will include:
At 35,000 square feet, the new arena will be 75.2% larger than the existing area, and will serve as the home court for Colgate men's and women's basketball and volleyball.
The centerpiece to the new arena, the state-of-the-art floor will offer best-in-class playing and practice surfaces for Colgate student-athletes.
The new football suite will bring together coaches' offices, positioning meeting rooms, locker room, player lounge, and program support in one location.
New dedicated locker rooms, lounges, and film rooms will house men's basketball, women's basketball, and volleyball, helping to promote learning, preparation, connection, recruiting, and program pride.
Nearly doubling the size of existing facilities, the new health and performance center will integrate sports medicine, strength and conditioning, sports nutrition, and mental health and performance.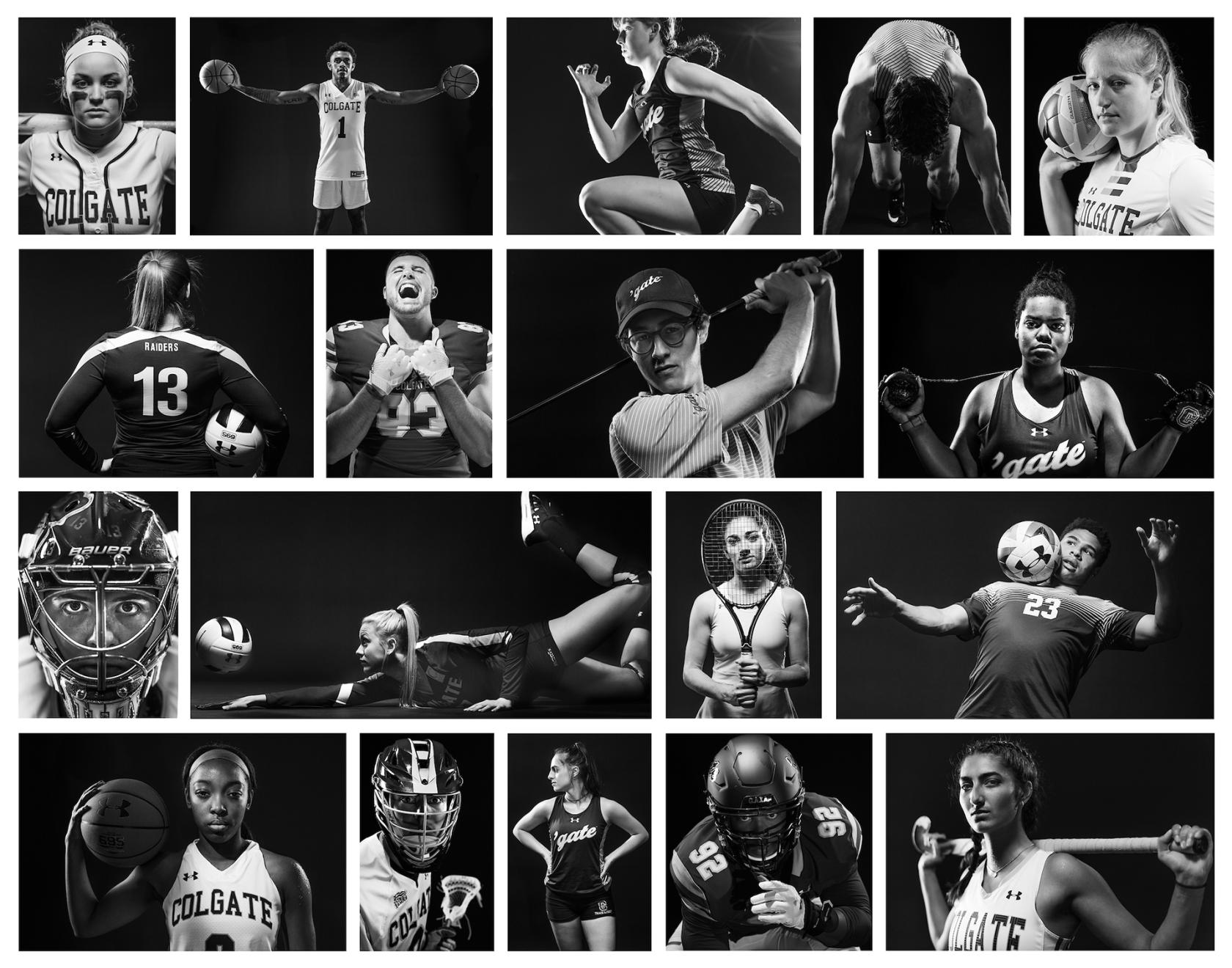 Additional facility upgrades include:
Concourse

Hospitality suite

Videoboard

Additional locker rooms (golf, softball, men's and women's tennis, field hockey)
Olympic sports office suites (field hockey, softball, golf)

Recruiting lounge

Visitor locker room

Officials locker room

Marketing and production studio
Recruit

Attract talented and motivated student-athletes and staff who are committed to excel in academics, athletics, and in their career and personal development.

Support

Provide the necessary personnel and program support to promote the optimal development, performance, and experience of student-athletes, students, and staff.

Build

Build and maintain physical spaces to inspire the pursuit of excellence and to encourage the vigorous pursuit of health, wellness, and connection within our community.