Pursuing excellence in every field and every arena.
In 2021–22, Colgate was among few schools — including Michigan, Duke, Stanford, and Notre Dame — that sent three teams to NCAA postseason tournaments. The University's current facilities, however, do not match its winning record, or its athletic ambitions.
Colgate therefore seeks additional resources to better meet the evolving needs of Colgate's national, Division I athletics program and develop an even more beautiful, more intuitive athletics neighborhood. The end result will be a cohesive campus that supports the success of our student-athletes and invites the Colgate community and the wider public to a wide range of athletic and University events.
The Carey Center will anchor Colgate's new athletics quadrangle and serve as a pillar at the southern gateway to campus.
The Carey Center will anchor Colgate's new athletics quadrangle and serve as a pillar at the southern gateway to campus.
The Carey Center, made possible by a transformational lead gift from the Carey family, will be the centerpiece to this vision. An arena and multi-purpose event center, located just west of the current Reid footprint, the Carey Center will include a competition court, a practice court, team suites for volleyball and men's and women's basketball, the Hall of Honor, media facilities, and a satellite sports medicine/wellness space.
A plaza in front of the Carey Center, the Athletics Quad, will occupy a high-visibility position as one of the first sights visitors to campus see when approaching from the south, while also buffering the Carey Center from Route 12B traffic. As an event space, the Athletics Quad can host pre-game receptions, pep rallies, student-led gatherings, reunion events, physical education and recreation programming, and more. It will extend Colgate's athletics facilities to an outdoor space that unites and enhances the buildings around it.
An innovative health and performance center will integrate sports medicine, strength and conditioning, sports nutrition, mental health and performance, and academic support, building the foundation for our championship aspirations and optimizing student-athlete health and wellness across all sports.
Located adjacent to Andy Kerr Stadium, the Football Pavilion will consolidate Colgate football coaches' offices, position meeting rooms, the locker room, a player lounge, and program support in one location.
The extension of Lally Lane originating from Middle Campus and extending across Broad Street will flow seamlessly into Raider Walk, creating a natural pedestrian path through the heart of the Athletics complex. A north-south pathway beginning at the Class of 1965 Arena and going down to Tyler's Field will provide a "spine" linking all the major competition venues in this new neighborhood. It will strengthen connections to the Lower Campus by providing a seamless pedestrian flow for the entire campus and village community and transform the south entrance to campus as an appealing and welcoming avenue.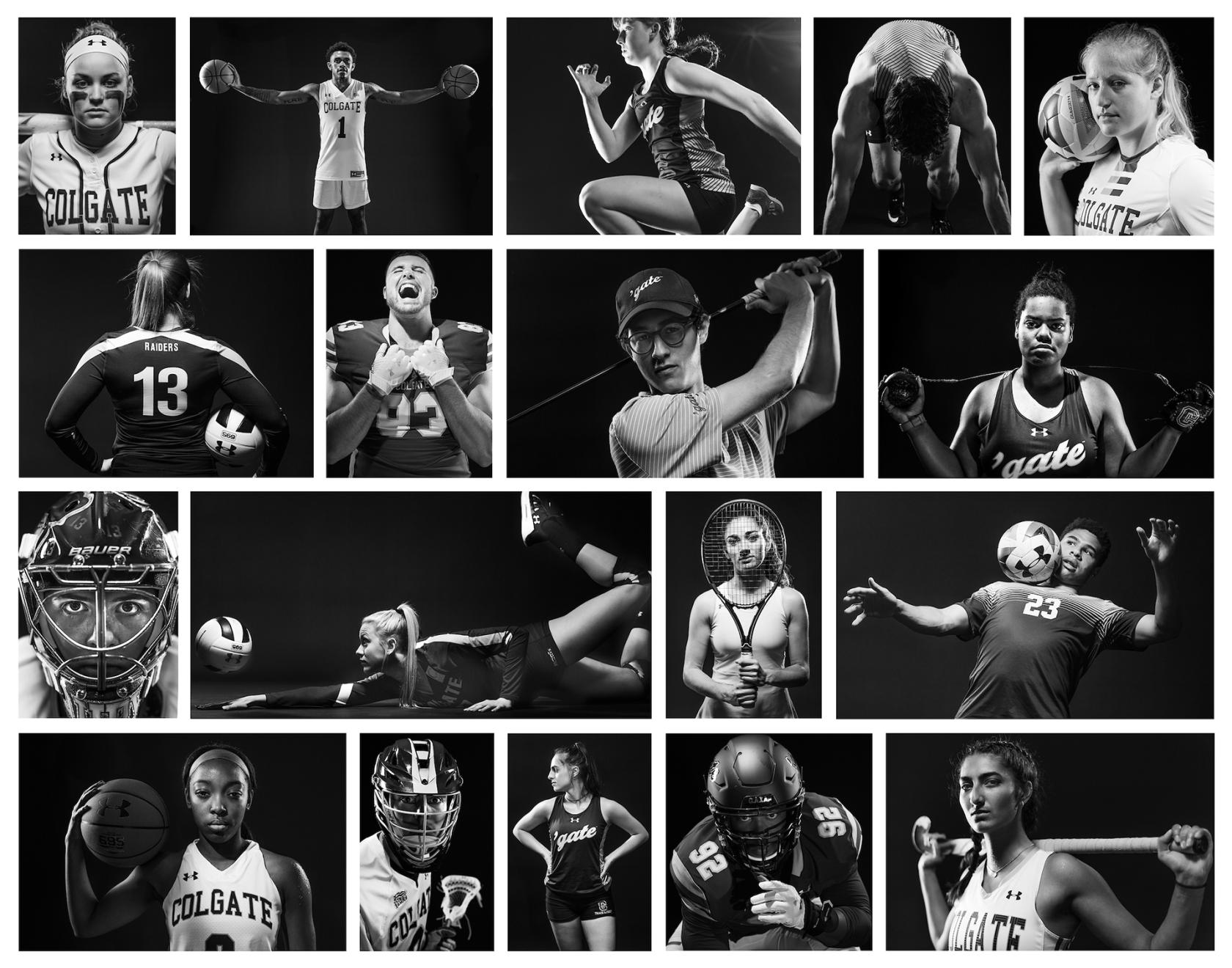 Additional New and Renovated Spaces
Arena sports office suites: men's basketball, women's basketball, volleyball
Olympic sports offices and locker rooms: field hockey, softball, tennis, track & field, and golf
Additional locker rooms and equipment rooms
Marketing and production studio
Recruit

Attract talented and motivated student-athletes and staff who are committed to excel in academics, athletics, and in their career and personal development.

Support

Provide the necessary personnel and program support to promote the optimal development, performance, and experience of student-athletes, students, and staff.

Build

Build and maintain physical spaces to inspire the pursuit of excellence and to encourage the vigorous pursuit of health, wellness, and connection within our community.