Colgate is known for its close connections. Taking care of each other is a part of who we are.
First@Colgate offers support and guidance to help first-generation students acclimate to life at Colgate, navigate key offices, and build a sense of community.
The experiences of first-generation students can present unique challenges. In keeping with our commitment to both enroll and support more students from diverse and underrepresented backgrounds, First@Colgate ensures that first-generation students have a meaningful, equitable experience that allows them to flourish and thrive.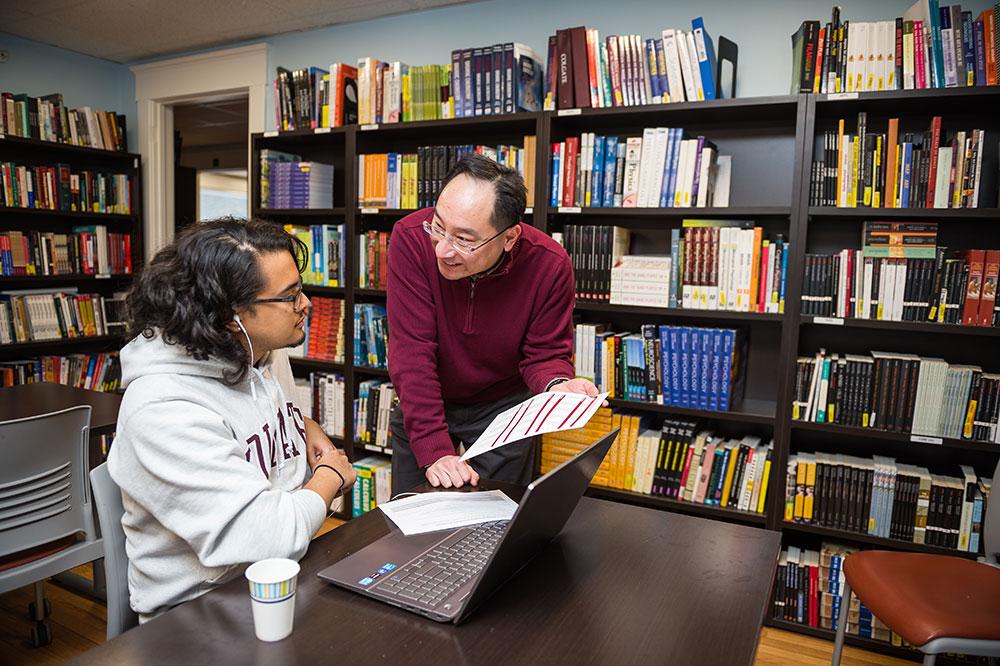 Setting — not following — the trend.
First-generation students are as talented and capable as their peers. Yet data and experience show that they often face substantial challenges when acclimating to elite universities such as Colgate. Research notes that they are:
Half as likely to complete their degrees in a timely fashion

Less likely to feel confident in their abilities, and more likely to feel out of place

Less likely to make use of student services designed for them

Less likely to receive national scholarships and fellowships
First@Colgate provides the ongoing support and engagement that will allow first-generation college students to draw on their strengths and enjoy the full scope of the Colgate experience.
Program Components
A welcome dinner for students and families; peer mentoring and social activities with current first-generation Colgate students; academic advising to assist with course selection, registration, and understanding academic rules; panel sessions on: critical thinking skills; building relationships with faculty; and time management, self-care, and building a healthy social life.
Additional advising for course registration; formal mentoring opportunities; programs designed to connect students to key campus offices; communications to highlight class-year specific opportunities and institutional deadlines; community-building social events; and leadership opportunities through which first-generation students can mentor younger students and help to shape the ongoing development of the First@Colgate program.
I think the biggest challenge was to work harder to be at the same level as students who are not first generation. You feel alone. You feel the struggle of 'I see all these people getting the best grades, and I'm here struggling because I didn't have the access to take this AP course, or take this honors class.'
Take Part in the Campaign