Few resources are more central to the greatness of a university than its excellent faculty.
At Colgate, we strive to attract and retain a diverse faculty. Our outstanding teacher-scholars are uniquely suited to further the University's academic missions and goals.
Scholarly excellence and outstanding teaching are not competing interests at Colgate — they are reinforcing ideals. Colgate faculty are prominent scholars committed to sharing the knowledge they create. They bring new ideas and perspectives into the classroom and transform talented students with their enthusiasm for their work.
To remain competitive, Colgate must focus on a number initiatives to ensure it attracts, recruits, and trains a leading, nationally and internationally-recognized faculty committed to both excellence in teaching and research.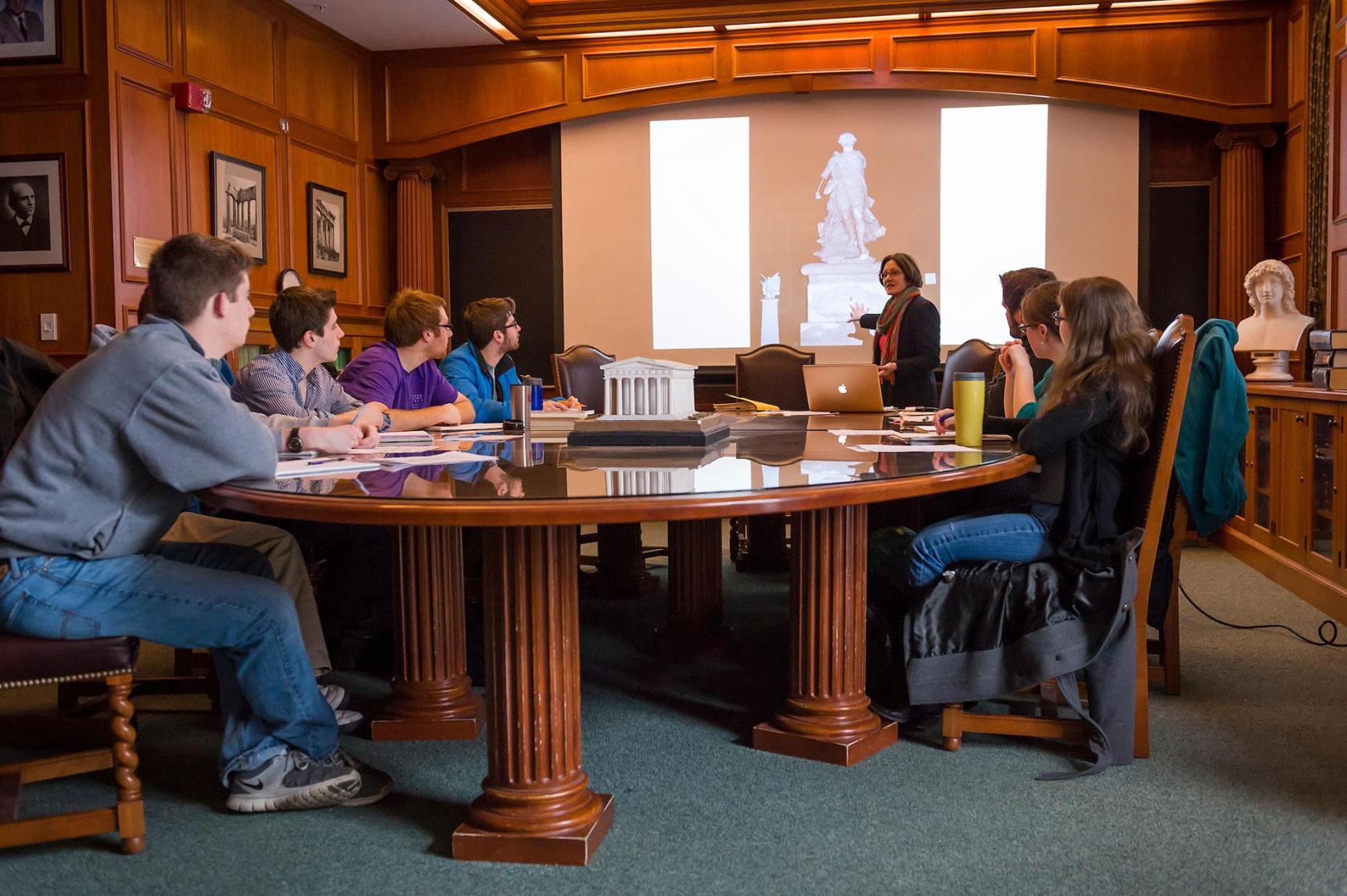 Create more than 20 new endowed professorships to support the strongest of our faculty members and bring new scholars and artists to campus.

Create new centers for teaching and research, such as the Mind, Brain, Behavior Initiative and the Initiative in Arts, Creativity, and Innovation.

Increase the funds, fellowships, and grants needed to help faculty achieve their highest level of teaching, research, and intellectual engagement.
Colgate has placed an especially high value on my contributions to scholarship and the university and encourages me to continue to devote all my energies to this institution.
Funding Initiatives
The Campaign for the Third Century will enhance every aspect of the Colgate experience. Learn about our plans to secure the value of a Colgate education for the next generation.