Colgate gives students regular opportunities to engage with world-renowned artists and creators.
As we enter our third century, we must reaffirm our belief that artistic expression, creative thinking, and innovation are hallmarks of a Colgate education. We will rethink the role of arts and creativity at the University — and even reimagine the campus itself — to more fully integrate the arts into the intellectual fabric of the Colgate experience. We will create space for experimentation, for design and digital creation, for hands-on exploration and exhibition.
By creating a hub for the arts and creativity, we encourage students to see their experiences on campus as more closely integrated and can help spark conversations and foster collaboration that will keep Colgate at the forefront of research and innovation for the century to come.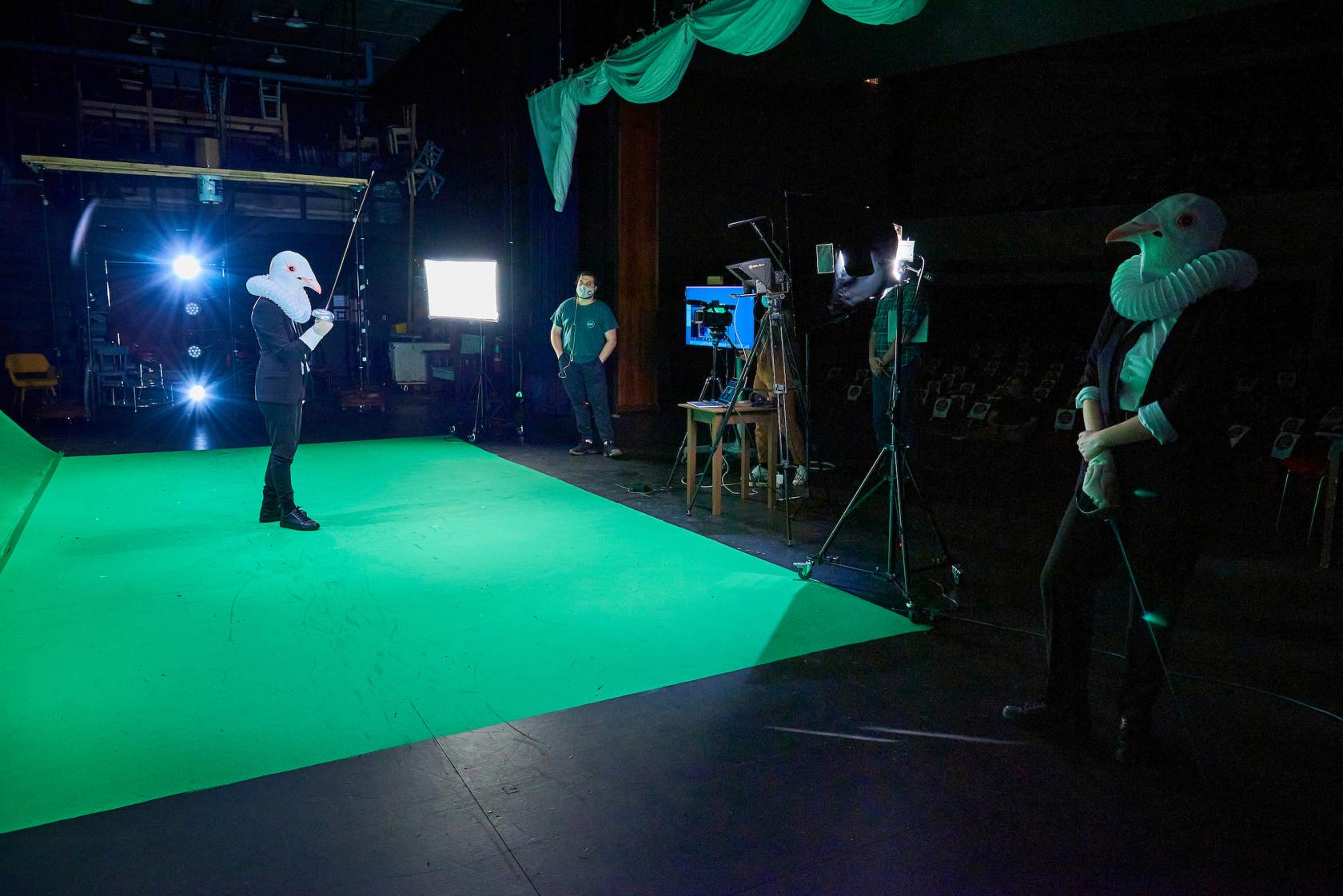 Restore the Dana Center and establish it as a home for maker and practice spaces, with a fully-renovated Brehmer Theater.

Build a Center for the Arts, Creativity, and Innovation that supports the interplay between culture and technology.

Create a new Performing and Visual Arts Center that serves as a hub for sound and artistic practice on campus.
Colgate will set a new standard for the teaching and production of arts, creativity, and innovation and will be a model for other schools to emulate.
Funding Initiatives
The Campaign for the Third Century will enhance every aspect of the Colgate experience. Learn about our plans to secure the value of a Colgate education for the next generation.