A combination of athletic and academic excellence has long been one of Colgate's most distinctive strengths.
As one of the nation's leading liberal arts institutions, Colgate attracts bright student-athletes, who amplify what is best about the University through their pursuits in every field, in every arena.
Athletics is a pathway to higher education for many students, helping to develop leadership, teamwork, responsibility, and a commitment to personal excellence. It is a source of lifelong connections between the University and its alumni, and we will continue to cherish this powerful legacy, to help Colgate athletics become an inclusive community that honors tradition and fuels our ambitions for even greater levels of achievement.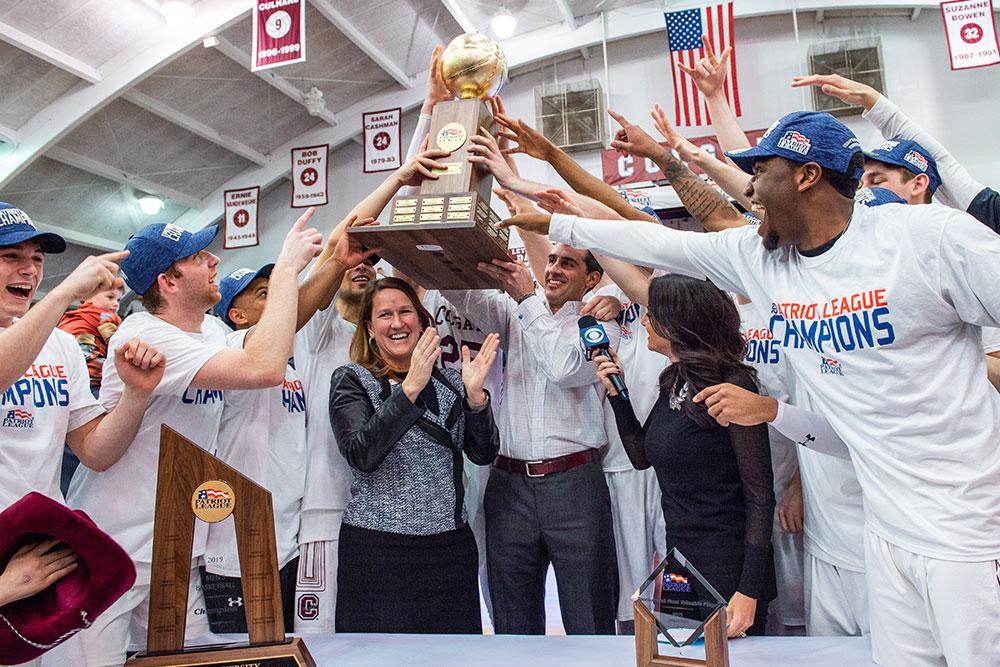 Increase efforts and aid to recruit the most talented student-athletes and coaches.

Upgrade facilities, including the Reid Athletic Center, to support competition at the highest level.

Add new athletic and recreation spaces and a full Health and Performance Center.
Being a Colgate Raider teaches you to overcome obstacles that many others will not know how to handle. Combining the academic and athletic rigor of Colgate, you cannot make it through four years without learning how to be your best self.
Funding Initiatives
The Campaign for the Third Century will enhance every aspect of the Colgate experience. Learn about our plans to secure the value of a Colgate education for the next generation.