A university is the product of the people it attracts in service of learning.
Colgate has long attracted talented students with its reputation for academic rigor, outstanding faculty, and idyllic campus. To ensure our place as a leader among liberal arts colleges, we must further strengthen our ability to admit and enroll students of increasing promise and achievement.
As we move into our third century, Colgate must cast a wide net and expand the pool of applicants, while providing significant new financial support for students. By making a Colgate education more accessible, we can increase the academic quality of our entering classes and enroll students who have a strong affinity for the University.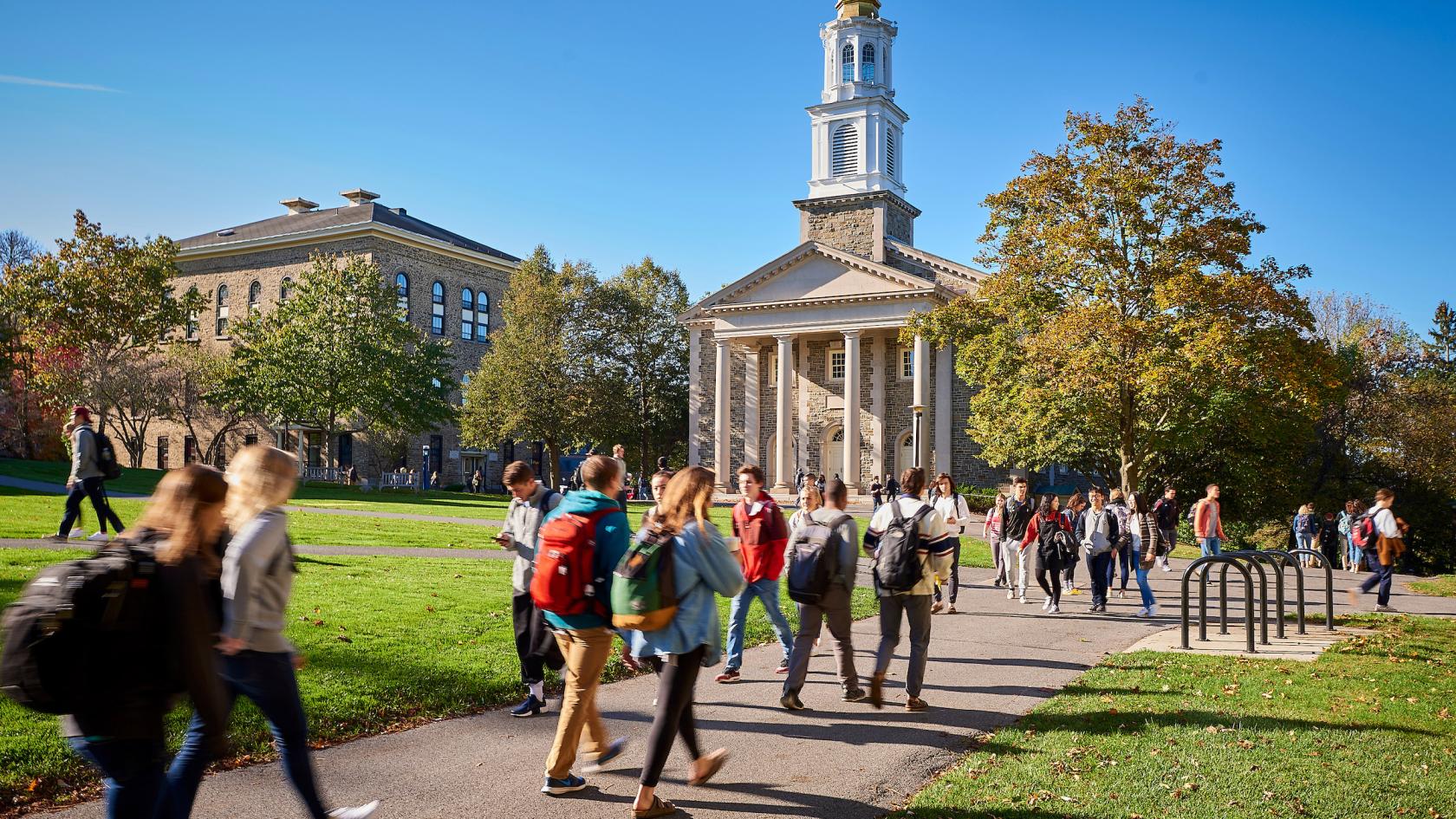 Cast a wider net for students of exceptional merit.

Expand access to a Colgate education by continuing to eliminate or drastically reduce tuition and debt based on family income.

Attract a student body that reflects the vibrant and powerful diversity of our nation.
The financial aid package that I received from Colgate was a major contributor to my decision to attend the University.

Funding Initiatives
The Campaign for the Third Century will enhance every aspect of the Colgate experience. Learn about our plans to secure the value of a Colgate education for the next generation.